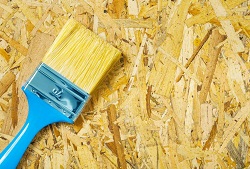 What is a VOC? Volatile organic compounds (VOC) are organic chemicals that, as a result of having a very low boiling point, easily become a gas in the surrounding air. From its natural liquid or solid compound state, it then evaporates or sublimates into the air. Formaldehyde that evaporates from paint is an example of this process.
Some VOCs are bad for our health and harmful to our environment. Maximum contaminant level standards have been set by the Safe Drinking Water act for many organic compounds that can be found in water. However, other VOCs that are released play an important role in our environment. For this reason, VOC testing and analysis for contaminants is very important.
How are VOCs bad for your health?
VOCs include a number of chemicals that can have a short-term or long-term affect on your health. They can be contracted through touching, breathing, and eating. VOC contaminants have a higher concentration indoors, and can be found in many common household products. Some of those household products include cleaning solutions, paint, air fresheners, pesticides, and clothing that has been dry-cleaned.
High enough concentration of VOCs, which have proven to be higher indoors, can be detrimental to your health. Excessive exposure can lead to irritation of the eye, nose and throat, headaches, nausea, liver damage, and damage to the kidney and/or central nervous system.
Some animals have developed cancer following exposure to VOCs, which are suspected to raise cancer risks in humans. There are many other physical symptoms that can alert you to possible exposure to VOCs, such as fatigue, epistaxis, and dizziness. Whether or not a person becomes affected by VOCs depends on the toxicity of the chemical and the person's degree of exposure.
How do VOCs affect the environment?
One major culprit of high VOC levels in the environment is the automotive industry. Under sunlight VOCs will react with chemicals produced mainly from vehicles and power plants, such as nitrogen oxide. This results in an accumulation of tiny particles that form into gas, which pollutes the environment. This gas is very thick and more like a smog, which can reduce visibility.
VOCs that produce a ground level ozone are very dangerous. Dry cleaners, woodworking facilities, and paint spraying all contribute to the release of VOCs. The VOCs that contribute to ground level ozone are linked with lung disease and prolonged exposure to VOCs can cause permanent damage to the lungs. Prolonged exposure can also damage the immune system.
Phoslab Environmental Services, based in Florida, provides VOC testing as part of a range of environmental testing services. Our expert lab techs will determine the best approach for your testing needs that will enable you to remain compliant with federal and state regulations and prioritizing health and safety.
Complete VOC list
Below is a full list of VOCs:
| | |
| --- | --- |
| Compound | Name |
| PROPANE | PROPANE |
| N-BUTANE | N-C4 |
| N-PENTANE | N-C5 |
| N-HEXANE | N-C6 |
| N-HEPTANE | N-C7 |
| N-OCTANE | N-C8 |
| N-NONANE | N-C9 |
| N-DECANE | N-C10 |
| N-UNDECANE | N-C11 |
| N-DODECANE | N-C12 |
| N-TRIDECANE | N-C13 |
| N-TETRADECANE | N-C14 |
| N-PENTADECANE | N-C15 |
| N-C16 | N-C16 |
| N-C17 | N-C17 |
| N-C18 | N-C18 |
| N-C19 | N-C19 |
| N-C20 | N-C20 |
| N-C21 | N-C21 |
| N-C22 | N-C22 |
| ISOBUTANE | 2-ME-C3 |
| NEOPENTANE | 22-DM-C3 |
| ISOPENTANE | 2-ME-C4 |
| BRANCHED C5 ALKANES | BR-C5 |
| 2,2-DIMETHYL BUTANE | 22-DM-C4 |
| 2,3-DIMETHYL BUTANE | 23-DM-C4 |
| 2-METHYL PENTANE | 2-ME-C5 |
| 3-METHYLPENTANE | 3-ME-C5 |
| BRANCHED C6 ALKANES | BR-C6 |
| 2,2,3-TRIMETHYL BUTANE | 223TM-C4 |
| 2,2-DIMETHYL PENTANE | 22-DM-C5 |
| 2,3-DIMETHYL PENTANE | 23-DM-C5 |
| 2,4-DIMETHYL PENTANE | 24-DM-C5 |
| 2-METHYL HEXANE | 2-ME-C6 |
| 3,3-DIMETHYL PENTANE | 33-DM-C5 |
| 3-METHYL HEXANE | 3-ME-C6 |
| BRANCHED C7 ALKANES | BR-C7 |
| 2,2,3,3-TETRAMETHYL BUTANE | 2233M-C4 |
| 2,2,4-TRIMETHYL PENTANE | 224TM-C5 |
| 2,2-DIMETHYL HEXANE | 22-DM-C6 |
| 2,3,4-TRIMETHYL PENTANE | 234TM-C5 |
| 2,3-DIMETHYL HEXANE | 23-DM-C6 |
| 2,4-DIMETHYL HEXANE | 24-DM-C6 |
| 2,5-DIMETHYL HEXANE | 25-DM-C6 |
| 2-METHYL HEPTANE | 2-ME-C7 |
| 3-METHYL HEPTANE | 3-ME-C7 |
| 4-METHYL HEPTANE | 4-ME-C7 |
| BRANCHED C8 ALKANES | BR-C8 |
| 2,2,5-TRIMETHYL HEXANE | 225TM-C6 |
| 2,3,5-TRIMETHYL HEXANE | 235TM-C6 |
| 2,4-DIMETHYL HEPTANE | 24-DM-C7 |
| 2-METHYL OCTANE | 2-ME-C8 |
| 3,3-DIETHYL PENTANE | 33-DE-C5 |
| 3,5-DIMETHYL HEPTANE | 35-DM-C7 |
| 4-ETHYL HEPTANE | 4-ET-C7 |
| 4-METHYL OCTANE | 4-ME-C8 |
| BRANCHED C9 ALKANES | BR-C9 |
| 2,4-DIMETHYL OCTANE | 24-DM-C8 |
| 2,6-DIMETHYL OCTANE | 26DM-C8 |
| 2-METHYL NONANE | 2-ME-C9 |
| 3,4-DIETHYL HEXANE | 34-DE-C6 |
| 3-METHYL NONANE | 3-ME-C9 |
| 4-METHYL NONANE | 4-ME-C9 |
| 4-PROPYL HEPTANE | 4-PR-C7 |
| BRANCHED C10 ALKANES | BR-C10 |
| 2,6-DIMETHYL NONANE | 26DM-C9 |
| 3,5-DIETHYL HEPTANE | 35-DE-C7 |
| 3-METHYL DECANE | 3-ME-C10 |
| 4-METHYL DECANE | 4-ME-C10 |
| BRANCHED C11 ALKANES | BR-C11 |
| 2,6-DIETHYL OCTANE | 36-DE-C8 |
| 3,6-DIMETHYL DECANE | 36DM-C10 |
| 3-METHYL UNDECANE | 3-ME-C11 |
| 5-METHYL UNDECANE | 5-ME-C11 |
| BRANCHED C12 ALKANES | BR-C12 |
| 3,6-DIMETHYL UNDECANE | 36DM-C11 |
| 3,7-DIETHYL NONANE | 37-DE-C9 |
| 3-METHYL DODECANE | 3-ME-C12 |
| 5-METHYL DODECANE | 5-ME-C12 |
| BRANCHED C13 ALKANES | BR-C13 |
| 3,7-DIMETHYL DODECANE | 37DM-C12 |
| 3,8-DIETHYL DECANE | 38DE-C10 |
| 3-METHYL TRIDECANE | 3-ME-C13 |
| 6-METHYL TRIDECANE | 6-ME-C13 |
| BRANCHED C14 ALKANES | BR-C14 |
| 3,7-DIMETHYL TRIDECANE | 37DM-C13 |
| 3,9-DIETHYL UNDECANE | 39DE-C11 |
| 3-METHYL TETRADECANE | 3-ME-C14 |
| 6-METHYL TETRADECANE | 6-ME-C14 |
| BRANCHED C15 ALKANES | BR-C15 |
| 3-METHYL PENTADECANE | 3-ME-C15 |
| 4,8-DIMETHYL TETRADECANE | 48DM-C14 |
| 7-METHYL PENTADECANE | 7-ME-C15 |
| BRANCHED C16 ALKANES | BR-C16 |
| BRANCHED C17 ALKANES | BR-C17 |
| BRANCHED C18 ALKANES | BR-C18 |
| CYCLOPROPANE | CYCC3 |
| CYCLOBIJTANE | CYCC4 |
| CYCLOPENTANE | CYCC5 |
| CYCLOHEXANE | CYCC6 |
| C6 CYCLOALKANES | CYC-C6 |
| ISOPROPYL CYCLOPROPANE | IPR-CC3 |
| METHYLCYCLOPENTANE | ME-CYCC5 |
| 1,3-DIMETH. CYCLOPENTANE | 13DMCYC5 |
| CYCLOHEPTANE | CYCC7 |
| C7 CYCLOALKANES | CYC-C7 |
| ETHYL CYCLOPENTANE | ET-CYCC5 |
| METHYLCYCLOHEXANE | ME-CYCC6 |
| 1,3-DIMETHYL CYCLOHEXANE | 13DMCYC6 |
| CYCLOOCTANE | CYCC8 |
| C8 CYCLOALKANES | CYC-C8 |
| ETHYLCYCLOHEXANE | ET-CYCC6 |
| PROPYL CYCLOPENTANE | PR-CYCC5 |
| C9 BICYCLOALKANES | BCYC-C9 |
| 1,1,3-TRIMETHYL CYCLOHEXANE | 113MCYC6 |
| 1-ETH.-4-METH. CYCLOHEXANE | 1E4MCYC6 |
| PROPYL CYCLOHEXANE | C3-CYCC6 |
| C9 CYCLOALKANES | CYC-C9 |
| C10 BICYCLOALKANES | BCYC-C10 |
| 1,3-DIETHYL-CYCLOHEXANE | 13DECYC6 |
| 1,4-DIETHYL-CYCLOHEXANE | 14DECYC6 |
| 1-METH.-3-ISOPR. CYCLOHEXANE | 1M3IPCY6 |
| BUTYL CYCLOHEXANE | C4-CYCC6 |
| C10 CYCLOALKANES | CYC-C10 |
| C11 BICYCLOALKANES | BCYC-C1 1 |
| 13-DIETH-5-ME. CYCLOHEXANE | 13E5MCC6 |
| 1-ETHYL-2-PROPYL CYCLOHEXANE | 1E2PCYC6 |
| PENTYL CYCLOHEXANE | C5-CYCC6 |
| C11 CYCLOALKANES | CYC-C11 |
| C12 BICYCLOALKANES | BCYC-C12 |
| C12 CYCLOALKANES | CYC-C12 |
| 1,3,5-TRIETHYL CYCLOHEXANE | 135ECYC6 |
| 1-METH.4-PENTYL CYCLOHEXANE | 1M4C5CY6 |
| HEXYL CYCLOHEXANE | C6-CYCC6 |
| C13 BICYCLOALKANES | BCYC-C13 |
| 13-DIETH-5-PENT CYCLOHEXANE | 13E5PCC6 |
| 1-METH .-2-HEXYL-CYCLOHEXANE | 1M2C6CC6 |
| HEPTYL CYCLOHEXANE | C7-CYCC6 |
| C13 CYCLOALKANES | CYC-C13 |
| C14 BICYCLOALKANES | BCYC-C14 |
| 13-DIPROP-5-ETH CYCLOHEXANE | 13P5ECC6 |
| 1-METH.4-HEPTYL CYCLOHEXANE | 1M4C7CC6 |
| OCTYL CYCLOHEXANE | C8-CYCC6 |
| C14 CYCLOALKANES | CYC-C14 |
| C15 BICYCLOALKANES | BCYC-C15 |
| 135-TRIPROPYL CYCLOHEXANE | 135PCYC6 |
| 1-METHYL-2-OCTYL CYCLOHEXANE | 1M2C8CC6 |
| NONYL CYCLOHEXANE | C9-CYCC6 |
| C15 CYCLOALKANES | CYC-C15 |
| 1,3-PROP.-5-BUTYL CYCLOHEXANE | 13P5BCC6 |
| 1-METHYL-4-NONYL CYCLOHEXANE | 1M4C9CY6 |
| DECYL CYCLOHEXANE | C10CYCC6 |
| C16 CYCLOALKANES | CYC-C16 |
| ETHENE | ETHENE |
| PROPENE | PROPENE |
| 1-BIJTENE | 1 -BUTENE |
| 1-PENTENE | 1 -PENTEN |
| 3-METHYL-1 -BUTENE | 3M-1-BUT |
| 1-HEXENE | 1-HEXENE |
| 3,3-DIMETHYL-1-BUTENE | 33M1-BUT |
| 3-METHYL-1-PENTENE | 3M1-C5E |
| 4-METHYL-1-PENTENE | 4M1-C5E |
| 1-HEPTENE | 1-HEPTEN |
| 1-OCTENE | 1-OCTENE |
| 1-NONENE | 1-C9E |
| 1-DECENE | 1-C10E |
| 1-UNDECENE | 1-C11E |
| 1-DODECENE | 1-C12E |
| 1-TRIDECENE | 1-C13E |
| 1-TETRADECENE | 1-C14E |
| 1-PENTADECENE | 1-C15E |
| C4 TERMINAL ALKENES | C4-OLE1 |
| ISOBUTENE | ISOBUTEN |
| 2-METHYL-1 -BUTENE | 2M-1-BUT |
| C5 TERMINAL ALKENES | C5-OLE1 |
| 2,3-DIMETHYL-1-BUTENE | 23M1-BUT |
| 2-ETHYL-1 -BUTENE | 2E1-BUT |
| 2-METHYL-1 -PENTENE | 2M1-C5E |
| C6 TERMINAL ALKENES | C6-OLE1 |
| 2,3,3-TRIMETHYL-1-BUTENE | 233M1BUT |
| C7 TERMINAL ALKENES | C7-OLE1 |
| 3-METHYL-2-ISOPROPYL-1-BUTENE | 3M2I1C4E |
| C8 TERMINAL ALKENES | C8-OLE1 |
| C9 TERMINAL ALKENES | C9-OLE1 |
| C10 TERMINAL ALKENES | C10-OLE1 |
| C11 TERMINAL ALKENES | C11-OLE1 |
| C12 TERMINAL ALKENES | C12-OLE1 |
| C13 TERMINAL ALKENES | C13-OLE1 |
| C14 TERMINAL ALKENES | C14-OLE1 |
| C15 TERMINAL ALKENES | C15-OLE1 |
| CIS-2-BUTENE | C-2-BUTE |
| C4 ALKENES | C4-OLE |
| C4 INTERNAL ALKENES | C4-OLE2 |
| TRANS-2-BUTENE | T-2-BUTE |
| 2-PENTENE | 2-C5-OLE |
| 2-METHYL-2-BUTENE | 2M-2-BUT |
| CIS-2-PENTENE | C-2-PENT |
| C5 ALKENES | C5-OLE |
| C5 INTERNAL ALKENES | C5-OLE2 |
| TRANS-2-PENTENE | T-2-PENT |
| 2,3-DIMETHYL-2-BUTENE | 23M2-BUT |
| 2-HEXENE | 2-C6-OLE |
| 2-METHYL-2-PENTENE | 2M-2-C5E |
| CIS-2-HEXENE | C-2-C6E |
| CIS-3-HEXENE | C-3-C6E |
| CIS-3-METHYL-2-HEXENE | C3M2-C5E |
| C6 ALKENES | C6-OLE |
| C6 INTERNAL ALKENES | C6-OLE2 |
| TRANS-2-HEXENE | T-2-C6E |
| TRANS-3-HEXENE | T-3-C6E |
| TRANS 3-METHYL-2-HEXENE | T3M2-C5E |
| TRANS 4-METHYL-2-HEXENE | T4M2-C5E |
| 2,3-DIMETHYL-2-HEXENE | 23M2-C5E |
| 2-HEPTENES | 2-C7-OLE |
| CIS-3-HEPTENE | C-3-C7E |
| C7 ALKENES | C7-OLE |
| C7 INTERNAL ALKENES | C7-OLE2 |
| TRANS-2-HEPTENE | T-2-C7E |
| TRANS-3-HEPTENE | T-3-C7E |
| TRANS 4,4-DIMETHYL-2-PENTENE | T44M2C5E |
| 3-OCTENES | 3-C8-OLE |
| CIS-4-OCTENE | C4-C8E |
| C8 ALKENES | C8-OLE |
| C8 INTERNAL ALKENES | C8-OLE2 |
| TRANS 2,2-DIMETHYL 3-HEXENE | T22M3C6E |
| TRANS 2,5-DIMETHYL 3-HEXENE | T25M3C6E |
| TRANS-3-OCTENE | T-3-C8E |
| TRANS-4-OCTENE | T-4-C8E |
| 2,4,4-TRIMETHYL-2-PENTENE | 244M2C5E |
| 3-NONENES | 3-C9-OLE |
| C9 ALKENES | C9-OLE |
| C9 INTERNAL ALKENES | C9-OLE2 |
| TRANS-4-NONENE | T-4-C9E |
| 3,4-DIETHYL-2-HEXENE | 34E2-C6E |
| C10 3-ALKENES | 3C10-OLE |
| C10 ALKENES | C10-OLE |
| C10 INTERNAL ALKENES | C10-OLE2 |
| CIS-5-DECENE | C-5-C10E |
| TRANS-4i-DECENE | T-4-C10E |
| C11 3-ALKENES | 3C11-OLE |
| C11 ALKENES | C11-OLE |
| C11 INTERNAL ALKENES | C11-OLE2 |
| TRANS-5-UNDECENE | T-5-C11E |
| C12 2-ALKENES | 2C12-OLE |
| C12 3-ALKENES | 3C12-OLE |
| C12 ALKENES | C12-OLE |
| C12 INTERNAL ALKENES | C12-OLE2 |
| TRANS-5-DODECENE | T-5-C12E |
| C13 3-ALKENES | 3C13-OLE |
| C13 ALKENES | C13-OLE |
| C13 INTERNAL ALKENES | C13-OLE2 |
| TRANS-5-TRIDECENE | T-5-C13E |
| C14 3-ALKENES | 3C14-OLE |
| C14 ALKENES | C14-OLE |
| C14 INTERNAL ALKENES | C14-OLE2 |
| TRANS-5-TETRADECENE | T-5-C14E |
| C15 3-ALKENES | 3C15-OLE |
| C15 ALKENES | C15-OLE |
| C15 INTERNAL ALKENES | C15-OLE2 |
| TRANS-5-PENTADECENE | T-5-C15E |
| CYCLOPENTENE | CYC-PNTE |
| 1 -METHYL CYCLOPENTENE | 1M-CC5E |
| CYCLOHEXENE | CYC-HEXE |
| 1 -METHYL CYCLOHEXENE | 1M-CC6E |
| 4-METHYL CYCLOHEXENE | 4M-CC6E |
| 1,2-DIMETHYL CYCLOHEXENE | 12M-CC6E |
| 1,3-BUTADIENE | 13-BUTDE |
| ISOPRENE | ISOPRENE |
| C6 CYCLIC OR DI-OLEFINS | C6-OL2D |
| C7 CYCLIC OR DI-OLEFINS | C7-OL2D |
| C8 CYCLIC OR DI-OLEFINS | C8-OL2D |
| C9 CYCLIC OR DI-OLEFINS | C9-OL2D |
| C10 CYCLIC OR DI-OLEFINS | C10-OL2D |
| C11 CYCLIC OR DI-OLEFINS | C11-OL2D |
| C12 CYCLIC OR DI-OLEFINS | C12-OL2D |
| C13 CYCLIC OR DI-OLEFINS | C13-OL2D |
| C14 CYCLIC OR DI-OLEFINS | C14-OL2D |
| C15 CYCLIC OR DI-OLEFINS | C15-OL2D |
| CYCLOPENTADIENE | CYC-PNDE |
| A-PINENE | A-PINENE |
| B-PINENE | B-PINENE |
| 3-CARENE | 3-CARENE |
| D-LIMONENE | D-LIMONE |
| SABINENE | SABINENE |
| TERPENE | TERPENE |
| STYRENE | STYRENE |
| A-METHYL STYRENE | AME-STYR |
| C9 STYRENES | C9-STYR |
| C10 STYRENES | C10-STYR |
| BENZENE | BENZENE |
| TOLUENE | TOLUENE |
| ETHYL BENZENE | C2-BENZ |
| C9 MONOSUB. BENZENES | C9-BEN1 |
| ISOPROPYL BENZENE (CUMENE) | I-C3-BEN |
| N-PROPYL BENZENE | N-C3-BEN |
| C10 MONOSUB. BENZENES | C10-BEN1 |
| N-BUTYL BENZENE | N-C4-BEN |
| S-BUTYL BENZENE | S-C4-BEN |
| C11 MONOSUB. BENZENES | C11-BEN1 |
| C12 MONOSUB. BENZENES | C12-BEN1 |
| C13 MONOSUB. BENZENES | C13-BEN1 |
| C8 DISUB. BENZENES | C8-BEN2 |
| M-XYLENE | M-XYLENE |
| O-XYLENE | O-XYLENE |
| P-XYLENE | P-XYLENE |
| C9 DISUB. BENZENES | C9-BEN2 |
| C10 DISUB. BENZENES | C10-BEN2 |
| C11 DISUB. BENZENES | C11-BEN2 |
| C12 DISUB. BENZENES | C12-BEN2 |
| C13 DISUB. BENZENES | C13-BEN2 |
| ISOMERS OF ETHYLBENZENE | C8-BEN2 |
| 1,2,3-TRIMETHYL BENZENE | 123-TMB |
| 1,2,4-TRIMETHYL BENZENE | 124-TMB |
| 1,3,5-TRIMETHYL BENZENE | 135-TMB |
| ISOMERS OF PROPYLBENZENE | C9-BEN |
| C9 TRISUB. BENZENES | C9-BEN3 |
| ISOMERS OF BUTYLBENZENE | C10-BEN |
| C10 TRISUB. BENZENES | C10-BEN3 |
| C10 TETRASUB. BENZENES | C10-BEN4 |
| ISOMERS OF PENTYLBENZENE | C11-BEN |
| C11 TRISUB. BENZENES | C11-BEN3 |
| C11 TETRASUB. BENZENES | C11-BEN4 |
| C11 PENTASUB. BENZENES | C11-BEN5 |
| ISOMERS OF HEXYLBENZENE | C12-BEN |
| C12 TRISUB. BENZENES | C12-BEN3 |
| C12 TETRASUB. BENZENES | C12-BEN4 |
| C11 PENTASUB. BENZENES | C12-BEN5 |
| C12 HEXAASUB. BENZENES | C12-BEN6 |
| C13 TRISUB. BENZENES | C13-BEN3 |
| INDAN | INDAN |
| NAPHTHALENE | NAPHTHAL |
| TETRALIN | TETRALIN |
| 1 -METHYL NAPHTHALENE | 1ME-NAPH |
| 2-METHYL NAPHTHALENE | 2ME-NAPH |
| METHYL NAPHTHALENES | ME-NAPH |
| C11 TETRALIN OR INDANE | C11-TET |
| 2,3-DIMETHYL NAPHTH. | 23-DMN |
| C12 MONOSUB. NAPHTH. | C12-NAP1 |
| C12 DISUB. NAPHTHALENES | C12-NAP2 |
| DIMETHYL NAPHTHALENES | DM-NAPH |
| C13 MONOSUB. NAPHTH. | C13-NAP1 |
| C13 DISUB. NAPHTHALENES | C13-NAP2 |
| C13 TRISUB. NAPHTHALENES | C13-NAP3 |
| ACETYLENE | ACETYLEN |
| METHYL ACETYLENE | ME-ACTYL |
| 2-BUTYNE | 2-BUTYNE |
| ETHYL ACETYLENE | ET-ACTYL |
| METHANOL | MEOH |
| ETHANOL | ETOH |
| ISOPROPYL ALCOHOL | I-C3-OH |
| N-PROPYL ALCOHOL | N-C3-OH |
| ISOBUTYL ALCOHOL | I-C4-OH |
| N-BUTYL ALCOHOL | N-C4-OH |
| S-BUTYL ALCOHOL | S-C4-OH |
| T-BUTYL ALCOHOL | T-C4-OH |
| CYCLOPENTANOL | CC5-OH |
| 2-PENTANOL | 2-C5OH |
| 3-PENTANOL | 3-C50H |
| PENTYL ALCOHOL | C50H |
| CYCLOHEXANOL | CC6-OH |
| 1-HEXANOL | 1-C6OH |
| 2-HEXANOL | 2-C6OH |
| 1-HEPTANOL | 1-C7OH |
| 1-OCTANOL | 1-C8-OH |
| 2-OCTANOL | 2-C8-OH |
| 2-ETHYL-1-HEXANOL | 2-ETC6OH |
| 3-OCTANOL | 3-C8-OH |
| 4-OCTANOL | 4-C8-OH |
| 8-METHYL-1 -NONANOL (ISODECYL ALCOHOL) | I-C10-OH |
| ETHYLENE GLICOL | ET-GLICL |
| PROPYLENE GLICOL | PR-GLICL |
| 1,2-BUTANEDIOL | 12-C4OH2 |
| GLICEROL | GLICERL |
| 2-METHYL-2 ,4-PENTANEDIOL | 2M24C5OH |
| 1,2-DIHYDROXY HEXANE | C6-GLICL |
| DIMETHYL ETHER | ME-O-ME |
| TRIMETHYLENE OXIDE | TME-OX |
| TETRAHYDROFURAN | THF |
| DIETHYL ETHER | ET-O-ET |
| DIMETHOXY METHANE | METHYLAL |
| ALPHA-METHYLTETRAHYDROFURAN | AM-THF |
| TETRAHYDROPYRAN | THP |
| ETHYL ISOPROPYL ETHER | ET-O-IPR |
| METHYL N-BUTYL ETHER | MNBE |
| METHYL T-BUTYL ETHER | MTBE |
| ETHYL N-BUTYL ETHER | ENBE |
| ETHYL T-BUTYL ETHER | ETBE |
| METHYL T-AMYL ETHER | MTAE |
| DI N-PROPYL ETHER | PR-O-PR |
| 2-BUTYL TETRAHYDROFURAN | 2BU-THF |
| DI-N-BUTYL ETHER | BU-O-BU |
| DI-ISOBUTYL ETHER | IBU2-O |
| DI-N-PENTYL ETHER | C5-O-C5 |
| 2-METHOXYETHANOL | MEO-ETOH |
| 2-METHOXY-1 -PROPANOL | 2MEOC3OH |
| 2-ETHOXYETHANOL | ETO-ETOH |
| 1 -METHOXY-2-PROPANOL | MEOC3OH |
| 2-PROPOXYETHANOL | 2PROETOH |
| 3-ETHOXY-1-PROPANOL | 3ETOC3OH |
| 3-METHOXY-1 -BUTANOL | 3MEOC4OH |
| 1 -ETHOXY-2-PROPANOL | ETOC3OH |
| DIETHYLENE GLICOL | DET-GLCL |
| 3 METHOXY -3 METHYL -BUTANOL | 3MOMC4OH |
| 2-BUTOXYETHANOL | BUO-ETOH |
| 1 -PROPOXY-2-PROPANOL | PROXC3 OH |
| 2-(2-METHOXYETHOXY) ETHANOL | MOEOETOH |
| N-BUTOXY-2-PROPANOL | BUOC3OH |
| 1 -TERT-BUTOXY-2-PROPANOL | PG-1TB-E |
| 2-TERT-BUTOXY-1 -PROPANOL | PG-2TB-E |
| 2-(2-ETHOXYETHOXY) ETOH | CARBITOL |
| DIPROPYLENE GLICOL | DPR-GLCL |
| DIPROPYLENE GLICOL METHYL ETHER | DPRGOME |
| 2-(2-BUTOXYETHOXY)-ETOH | C8-CELSV |
| TRIPROPYLENE GLICOL MONOMETHYL ETHER | TPRGOME |
| METHYL FORMATE | ME-FORM |
| ETHYL FORMATE | ET-FORM |
| N-PROPYL FORMATE | C3-FORM |
| ETHYL ACETATE | ET-ACET |
| METHYL PROPIONATE | ME-PRAT |
| N-BUTYL FORMATE | C4-FORM |
| ETHYL PROPIONATE | ET-PRAT |
| ISOPROPYL ACETATE | IPR-ACET |
| METHYL BUTYRATE | ME-BUAT |
| METHYL ISOBUTYRATE | ME-IBUAT |
| PROPYL ACETATE | PR-ACET |
| N-BUTYL ACETATE | BU-ACET |
| ETHYL BUTYRATE | ET-BUAT |
| ISOBUTYL ACETATE | IBU-ACET |
| METHYL PIVALATE | ME-PVAT |
| N-PROPYL PROPIONATE | PR-PRAT |
| S-BUTYL ACETATE | SBU-ACET |
| T-BUTYL ACETATE | TBU-ACET |
| BUTYL PROPIONATE | BU-PRAT |
| AMYL ACETATE | AM-ACET |
| N-PROPYL BUTYRATE | PR-BUAT |
| N-BUTYL BUTYRATE | BU-BUAT |
| ISOBUTYL ISOBUTYRATE | IBU-IBTR |
| N-HEXYL ACETATE | NC6-ACET |
| 2-METHYLPENTYL ACETATE | 2MC5-ACT |
| 3-METHYLPENTYL ACETATE | 3MC5-ACT |
| 4-METHYLPENTYL ACETATE | 4MC5-ACT |
| 2,3-DIMETHYLBUTYL ACETATE | 23MC4ACT |
| N-HEPTYL ACETATE | NC7-ACET |
| 2-METHYLHEXYL ACETATE | 2MC6-ACT |
| 3-METHYLHEXYL ACETATE | 3MC6-ACT |
| 4-METHYLHEXYL ACETATE | 4MC6-ACT |
| 5-METHYLHEXYL ACETATE | 5MC6-ACT |
| 3-ETHYLPENTYL ACETATE | 3EC5-ACT |
| 2,4-DIMETHYLPENTYL ACETATE | 24MC5ACT |
| ISOAMYL ISOBUTYRATE | IC5IBUAT |
| N-OCTYL ACETATE | NC8-ACET |
| 2-ETHYL-HEXYL ACETATE | 2ETHXACT |
| 3,4-DIMETHYLHEXYL ACETATE | 34MC6ACT |
| 3,5-DIMETHYLHEXYL ACETATE | 35MC6ACT |
| 3-ETHYLHEXYL ACETATE | 3EC6-ACT |
| 4-METHYLHEPTYL ACETATE | 4MC7-ACT |
| 4,5-DIMETHYLHEXYL ACETATE | 45MC6ACT |
| 5-METHYLHEPTYL ACEATE | 5MC7-ACT |
| 3-METHYLHEPTYL ACEATE | 3MC7-ACT |
| 2,4-DIMETHYLHEXYL ACETATE | 24MC6ACT |
| N-NONYL ACETATE | NC9-ACET |
| 2-METHYLOCTYL ACETATE | 2MC8-ACT |
| 4-METHYLOCTYL ACETATE | 4MC8-ACT |
| 5-METHYLOCTYL ACETATE | 5MC8-ACT |
| 3-ETHYLHEPTYL ACETATE | 3EC7-ACT |
| 3,6-DIMETHYLHEPTYL ACETATE | 36MC7ACT |
| 3,5-DIMETHYLHEPTYL ACETATE | 35MC7ACT |
| 4,5-DIMETHYLHEPTYL ACETATE | 45MC7ACT |
| 4,6-DIMETHYLHEPTYL ACETATE | 46MC7ACT |
| 2,4-DIMETHYLHEPTYL ACETATE | 24MC7ACT |
| 2,3-DIMETHYLHEPTYL ACETATE | 23MC7ACT |
| 2,5-DIMETHYLHEPTYL ACETATE | 25MC7ACT |
| 2,3,5-TEIMETHYLHEXYL ACETATE | 235M6ACT |
| 3,6-DIMETHYLOCTYL ACETATE | 36MC8ACT |
| 4,6-DIMETHYLOCTYL ACETATE | 46MC8ACT |
| 3-ISOPROPYLHEPTYL ACETATE | 3IPC7ACT |
| 4,7-DIMETHYLNONYL ACETATE | 47MC9ACT |
| 3,5,7-TRIMETHYLOCTYL ACETATE | 357M8ACT |
| 3-ETHYL-6-METHYLOCTYL ACETATE | 3E6M8ACT |
| 3,6,8-TRIMETHYLNONYL ACETATE | 368M9ACT |
| 3,5,7-TRIMETHYLNONYL ACETATE | 357M9ACT |
| 2,3,5,7-TETRAMETHYLOCTYL ACETATE | 2357M8AC |
| 2,4,6,8-TETRAMETHYLNONYL ACETATE | 2468M8AC |
| 4,7,9-TRIMETHYLDECYL ACETATE | 479M10AC |
| 3-ETHYL-6,7-DIMETHYLNONYL ACETATE | 3E67M9AC |
| 5-ETHYL-3,6,8-TRIMETHYLNONYL ACETATE | 5E368M9A |
| 2,3,5,6,8-PENTAAMETHYLNONYL ACETATE | 23568M9A |
| ) | |
| DIMETHYL CARBONATE | DMC |
| PROPYLENE CARBONATE | PC |
| METHYL LACTATE | ME-LACT |
| ETHYL LACTATE | ET-LACT |
| 2-METHOXYETHYL ACETATE | MCSVACET |
| METHYL ISOPROPYL CARBONATE | MIPR-CB |
| 2-METHYOXY-1-PROPYL ACETATE | 2PGMEACT |
| 2-ETHOXYETHYL ACETATE | CSV-ACET |
| 1-METHOXY-2-PROPYL ACETATE | PGME-ACT |
| DIMETHYL SUCCINATE | DBE-4 |
| ETHYLENE GLICOL DIACETATE | ETGLDACT |
| ETHYL 3-ETHOXY PROPIONATE | E3EOC3OH |
| DIISOPROPYL CARBONATE | DIPR-CB |
| DIMETHYL GLUTARATE | DBE-5 |
| 2-BUTOXYETHYL ACETATE | 2BUETACT |
| DIMETHYL ADIPATE | DBE-6 |
| SUBSTITUTED C7 ESTER (C12) | SC7ESC12 |
| TEXANOL ISOMERS | TEXANOL |
| 3-HYDROXY-2,2,4-TRIMETHYLPENTYL-1-ISOBUTYRATE | TEXANOL1 |
| 1-HYDROXY-2,2,4-TRIMETHYLPENTYL-3-ISOBUTYRATE | TEXANOL2 |
| SUBSTITUTED C9 ESTER (C12) | SC9ESC12 |
| ETHYLENE OXIDE | ETOX |
| PROPYLENE OXIDE | PROX |
| 1,2-EPOXYBUTANE | 12BUOX |
| FORMIC ACID | FORMACID |
| ACETIC ACID | ACETACID |
| ACRYLIC ACID | ACYRACID |
| PROPIONIC ACID | PROPACID |
| METHYL ACRYLATE | ME-ACRYL |
| VINYL ACETATE | VIN-ACET |
| 2-METHYL-2-BUTENE-3-OL | MBUTENOL |
| ETHYL ACRYLATE | ET-ACRYL |
| METHYL METHACRYLATE | ME-MACRT |
| BUTYL METHACRYLATE | BU-MACRT |
| ISOBUTYL METHACRYLATE | IBUMACRT |
| FURAN | FURAN |
| FORMALDEHYDE | FORMALD |
| ACETALDEHYDE | ACETALD |
| PROPIONALDEHYDE | PROPALD |
| BUTANAL | 1C4RCHO |
| 2-METHYLPROPANAL | 2MEC3AL |
| C4 ALDEHYDES | C4-RCHO |
| PENTANAL (VALERALDEHYDE) | 1C5RCHO |
| 2,2-DIMETHYLPROPANAL (PIVALDEHYDE) | 22DMC3AL |
| 3-METHYLBUTANAL (ISOVALERALDEHYDE) | 3MC4RCHO |
| C5 ALDEHYDES | C5-RCHO |
| GLUTARALDEHYDE | GLTRALD |
| HEXANAL | 1C6RCHO |
| C6 ALDEHYDES | C6-RCHO |
| HEPTANAL | 1C7RCHO |
| C7 ALDEHYDES | C7-RCHO |
| OCTANAL | 1C8RCHO |
| C8 ALDEHYDES | C8-RCHO |
| GLIOXAL | GLIOXAL |
| METHYL GLIOXAL | MEGLIOX |
| ACROLEIN | ACROLEIN |
| CROTONALDEHYDE | CROTALD |
| METHACROLEIN | METHACRO |
| HYDROXY METHACROLEIN | HOMACR |
| CYCLOBUTANONE | CC4-CET |
| METHYL ETHYL CETONE | MEK |
| CYCLOPENTANONE | CC5-CET |
| C5 CYCLIC CETONES | CET5C |
| 3-PENTANONE | DEK |
| C5 CETONES | CET5 |
| 2-PENTANONE | MPK |
| CYCLOHEXANONE | CC6-CET |
| C6 CYCLIC CETONES | CET6C |
| C6 CETONES | CET6 |
| 4-METHYL-2-PENTANONE | MIBK |
| METHYL N-BUTYL CETONE | MNBK |
| METHYL T-BUTYL CETONE | MTBK |
| C7 CYCLIC CETONES | CET7C |
| 2-METHYL-3-HEXANONE | 2M-3-HXO |
| 2-HEPTANONE | C7-CET-2 |
| DI-ISOPROPYL CETONE | DIPK |
| C7 CETONES | CET7 |
| C8 CYCLIC CETONES | CET8C |
| 2-OCTANONE | C8-CET-2 |
| C8 CETONES | CET8 |
| C9 CYCLIC CETONES | CET9C |
| 2-NONANONE | C9-CET-2 |
| DI-ISOBUTYL CETONE (2,6-DIMETHYL-4-HEPTANONE) | DIBK |
| C9 CETONES | CET9 |
| C10 CYCLIC CETONES | CET10C |
| 2-DECANONE | C10-K-2 |
| C10 CETONES | CET10 |
| BIACETYL | BIACETYL |
| METHYLVINYL CETONE | MVK |
| HYDROXY ACETONE | HOACET |
| METHOXY ACETONE | MEOACET |
| DIACETONE ALCOHOL | DIACTALC |
| PHENOL | PHENOL |
| ALKYL PHENOLS | CRESOL |
| M-CRESOL | M-CRESOL |
| O-CRESOL | O-CRESOL |
| P-CRESOL | P-CRESOL |
| NITROBENZENE | NO2-BENZ |
| PARA TOLUENE ISOCYANATE | P-TI |
| METHYLENE DIPHENYLENE DIISOCYANATE | MDI |
| DIMETHYL AMINE | DM-AMINE |
| ETHYL AMINE | ET-AMINE |
| TRIMETHYL AMINE | TM-AMINE |
| ETHANOLAMINE | ETOH-NH2 |
| DIMETHYLAMINOETHANOL | DMAE |
| DIETHANOL AMINE | ETOH2-NH |
| TRIETHANOLAMINE | ETOH3-N |
| N-METHYL-2-PYRROLIDONE | NMP |
| METHYL CHLORIDE | CH3-CL |
| VINYL CHLORIDE | CL-ETHE |
| ETHYL CHLORIDE | C2-CL |
| METHYL BROMIDE | ME-BR |
| 1,1-DICHLOROETHANE | 11CL2-C2 |
| 1,2-DICHLOROETHANE | 12CL2-C2 |
| ETHYL BROMIDE | C2-BR |
| CHLOROFORM | CHCL3 |
| N-PROPYL BROMIDE | C3-BR |
| 1,1,2-TRICHLOROETHANE | 112CL3C2 |
| N-BUTYL BROMIDE | C4-BR |
| 1,2-DIBROMOETHANE | 11BR2-C2 |
| TRANS-1,2-DICHLOROETHENE | T-12-DCE |
| 2-(CL-METHYL)-3-CL-PROPENE | CL2IBUTE |
| TRICHLOROETHYLENE | CL3-ETHE |
| MONOCHLOROBENZENE | CL-BEN |
| BENZOTRIFLUORIDE | CF3-BEN |
| P-DICHLOROBENZENE | CL2-BEN |
| P-TRIFLUOROMETHYL-CL-BENZENE | PCBTF |