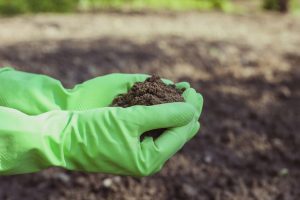 Environmental field sampling provides a wealth of information that extends beyond verification of regulatory compliance. Organizations that rely on their own personnel to collect field samples for processing risk introducing contaminants into those samples if their personnel are not thoroughly trained in field sampling techniques. Because many environmental standards are rated in terms of parts per million or billion, even a negligible amount of contamination can ruin a sample and generate false or inaccurate field sample test results.
Phoslab Environmental Laboratories in central Florida offers independent professional environmental field sampling services for industries, municipalities, homeowners, hazardous waste sites, and land management companies. Our expert field sampling crews are trained in the best environmental sampling techniques for ground and soil sampling, water sources, petroleum beds, and other sample sites.
What Are Phoslab's Central Florida Field Sampling Services?
Phoslab provides comprehensive field sampling services that include sample collection, analysis, report generation, and planning and implementation of remediation activities.  Our technicians collect, contain, and label samples with tools and best-practice technology that eliminate contamination and avoid degradation from exposure to oxygen or corrosive atmospheres.
We provide a full range of environmental soil sampling, ground water testing, and EPA-approved analytical methodologies to verify compliance with applicable environmental standards and regulations. When you rely on our consultants to manage these sampling and analytical services for you, your personnel can devote their attention to managing and improving your core businesses.
Who Can Benefit from Environmental Field Sampling Services?
Field sampling can benefit:
Homeowners and property managers that seek to identify odor sources, to confirm water quality in ponds, or to eliminate other bacterial contamination such as coliforms on residential properties.
Businesses and individuals that need to verify water quality in wells and similar sources for their water supplies. We also monitor wells in waste water ponds, landfills, industrial sites and clean up sites.
Entities responsible for environmental testing of surface waters, including streams, rivers, bays, marinas and seagrass delineation.
Marina managers, dredge operators, and shipping dockyards that are charged with reducing or eliminating contamination of lake and oceanfront areas.
Realtors seeking to provide environmental quality assurances for property buyers.
Professional waste management companies that manage sewage sludge and hazardous waste site cleanup and remediation under the Resource Conservation and Recovery Act (RCRA).
Municipalities that struggle with allocating limited budgetary resources to provide residents with lead- and contaminant-free water.
Farms and agricultural facilities that seek to limit contamination from fertilizer runoff.
Ground Water Testing and Water Remediation
The potential for ground water contamination and the need to remediate water contamination sources have increased as agriculture, industry, and residential neighborhoods come into closer contact with each other. Regular environmental field sampling of drinking water sources is virtually mandatory to assure residential neighborhoods that their water is clean and contaminant-free. That sampling can also demonstrate that industrial and agricultural operations are good neighbors that are concerned with the health and safety of nearby residents.
3 Reasons to Use Professional Environmental Field Sampling Technicians
Professional technicians have all necessary sampling, collection, and storage tools at their immediate disposal. They also follow federal and state-approved standard operating procedures to satisfy regulatory oversight. You save the time and energy that would otherwise be required to research and procure those tools and to satisfy regulators.
Professional technicians know how and where to collect field samples and the ideal number and volume of samples to collect in order to get an accurate picture of your situation. The collections will be done accurately and completely the first time, with no need for subsequent collections or corrections.
Professional technicians maintain thorough records and chains of custody for all environmental samples, from collection through testing. You eliminate all risks of mixing up samples and of confusion as to where field samples were collected or what samples were tested.
Contact PhosLab for Environmental Field Sampling
Do you need environmental field sampling in central Florida? Phoslab Environmental Laboratories is your one-stop service provider for Florida environmental testing services. Our skilled and trained technicians will manage your field sampling needs as part of a comprehensive environmental assessment and management program to meet all contingencies.
Please contact us today to speak directly with one of our environmental field sampling professionals, get answers to your specific questions and schedule an environmental field sampling and analysis at your location. 
Additional "Environmental Sampling" Resources:
EPA.gov: Field Sampling Procedures for Region 9. https://www.epa.gov/quality/field-sampling-procedures-region-9
Corrosionpedia.com: Field Sampling. https://www.corrosionpedia.com/definition/1002/field-sampling