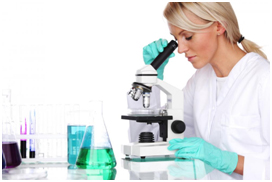 Environmental testing and analysis provides critical information that should be considered before and during a major project rather than later, as an after-thought. The professionals at Phoslab Environmental Services can help you determine a strategy for environmental testing that best benefits your undertaking.
Why incorporate environmental testing?
It does not matter whether you are planning a building or remediation project as an engineer, operating a waste disposal facility, tackling emergency response cleanup, or operating in agriculture; the federal regulations regarding chemical waste are so far-reaching that they can play a decisive role in how you operate.
Just a sampling of the state and federal environmental regulations governing hazardous waste and contamination includes:
The Toxic Substance Control Act
The Resource Conservation and Recovery Act (RCRA)
The Comprehensive Environmental Response, Compensation and Liability Act (CERCLA)
The Clean Water Act
The Clean Air Act
State regulations
These regulations impact generation of waste or potential contaminants, as well as their handling, distribution, and destruction; anyone whose activities may touch on these areas needs to know where to incorporate lab testing. Much more than simply running test tubes through machines, a dedicated environmental laboratory personalizes services to fit your specific needs and comply with these regulations.
Who needs environmental laboratory testing?
Because the regulations have such broad reach, there is no all-inclusive list of businesses that can benefit from testing. Some operations that should consider incorporating environmental lab tests include:
Owners of brownfields developing a remediation plan
Operators of sanitation sites
Installers of underground storage tanks
Emergency clean up services
These and many other businesses either work with land or water that may already be contaminated by prior activities or they perform activities that may release contaminants that could harm human health or wildlife. Working with a laboratory like Phoslab Environmental Services ensures quick and accurate analysis to determine the liabilities of the land or potential impact of current or planned activities.
There is no one-size-fits-all lab test. Some of the options available for environmental compliance include:
Ground water testing
Surface water analysis
Toxicity Characteristic Leaching Procedure, or TCLP testing to determine whether waste is hazardous
Pesticide screening, which can analyze samples for families of compounds or specifically target individual-identified chemicals
Total Recoverable Petroleum Hydrocarbons testing for petroleum byproducts to determine levels of contamination in the soil and water
Workplace air and vapor monitoring that can detect formaldehyde and other carcinogens
Volatile organic compound, or VOC testing identifies these carbon-based chemicals, including the regulated compounds benzene, styrene, toluene, and vinyl chloride
Why choose Phoslab Environmental Services
Phoslab Environmental Services is a leading full-service environmental laboratory in central Florida. We specialize in environmental testing and service a multitude of disciplines, including environmental engineering, sanitation, pharmaceuticals, agriculture, and industrial activities. Our vast experience, professional qualifications, and commitment to quick turnaround time and accurate results means we are a reliable partner for your testing needs.
Phoslab Environmental has over 40 years of experience and is certified and accredited by the State of Florida Department of Health and other industry authorities. To find out how we can help you, call now to speak with a qualified professional.