For the longest of time, hazardous waste, as disposed by industries, has been controlling the lives and the environment we live in. Every year, industries dispose of millions of tons of hazardous waste that enters the environment, causing havoc.
It is precisely for that reason the U.S. Environmental Protection Agency developed the Resource Conservation and Recovery Act (RCRA) to regulate the management, transportation, storage and disposal of waste in an appropriate manner. Another requirement of RCRA is that industries must conduct tests to gauge the level of hazard of their waste. As the EPA puts a price tag on industrial hazardous waste disposal, it becomes more and more imperative for generators to get in touch with an environmental testing service provider who can provide accurate results that meet the most vigorous regulatory requirements. Here are 4 reasons why you should choose to work with Phoslab Environmental Services (PES):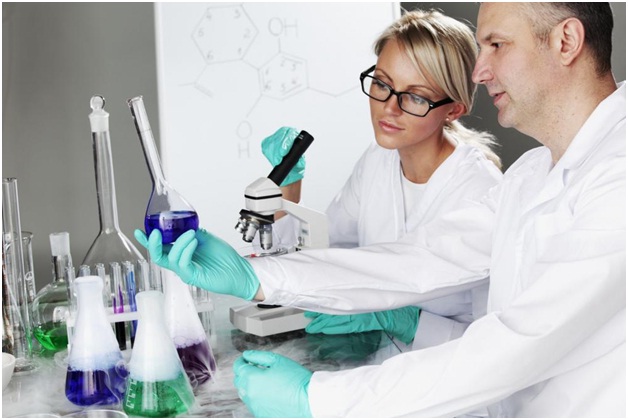 1. Wide Variety of Environmental Testing Services
When you're looking for environmental testing services, you want to make sure you go to a single source that can offer you flexibility in services. While metals testing company might be necessary in one instance, hazardous waste testing might be a requirement in another. As an environmental testing agency in Lakeland, Polk County, and greater central Florida, Phoslabs environmental laboratory provides testing services for surface waters, ground waters, waste waters, soils, solid matrices, petroleum products, and unknown products. The tests consist of:
TCLP testing
Hazardous waste testing
Water waste testing
Petroleum testing
Soil testing
Formaldehyde testing
Consulting services
2. Rush Hazardous Waste Testing
In some special circumstances, conducting environmental tests becomes a matter of meeting highly sensitive deadlines. Is there a way for you to get expedited services? You can count on Phoslab to provide you with fast results, without compromising the quality of services. PES performs 48 hour and 72 hour testing for TCLP metals & TCLP volatiles; same day, next day, & 48 hour analysis for BTEX & PCB's; next day, 48 hour, and 72 hour testing options for PAH, & FL PRO. All of these services are offered without any additional charges. Years of experience and a team of professionals makes it possible for Phoslab to ensure accuracy and quality as they provide rapid test results.
3. 50 Years of Experience
Established in 1965, Phoslab has evolved into a full-service environmental service provider using its knowledge and experience in the industry for the past 50 years. With strong emphasis on quality, accuracy and a rapid turnaround time, our team of chemists, biologists, and geologists continue working to ensure excellence in all aspects of our work, meeting and exceeding clients' expectations.
4. Certified by Credible Governing Bodies
Phoslab is certified and accredited by the State of Florida Department of Health, recognized for accreditation by NELAP and approved by the State Surgeon General.
We promise to bring to our clients the latest techniques and methods so that they can depend on us to produce accurate results regarding their contaminant, adhering to the strongest EPA regulations as prescribed in the RCRA. Get 48-72 hour turnaround results on your waste tests now with Phoslab Environmental Services. For more information, call us now at, (863) 682-5897.