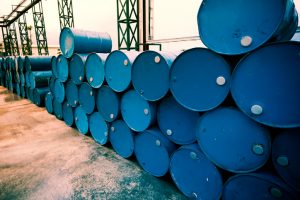 Sites contaminated by petroleum discharge impact the surrounding environment and human health; as a consequence, the owners face liability. The Florida Department of Environmental Protection's (DEP) Petroleum Restoration Program provides a solution by remediating the damage caused by discharge of petroleum and petroleum products from fixed petroleum storage systems.
The Program is a great resource but participants need to be aware of and follow the requirements, including only working with a certified laboratory.
How the Petroleum Restoration Program works
The DEP adopted the Program in 1986 in order to rehabilitate petroleum discharge sites meeting certain requirements. A site owner can qualify to have its contaminated site rehabilitated under the Program provided it is eligible for funding under the Inland Protection Trust Fund, which in turn collects approximately $200 million annually through an excise tax on petroleum.
Eligible sites are assigned a score based on their relative risk to human health and the environment. The scores range from 5 – a relatively low risk – to 115 – a substantial threat. The available budget in any given year is appropriated to remedy sites based on their relative priority.
Since the Program's inception, the DEP has struggled with abuses from participants. In response, it adopted changes in 1999 and 2012 which tightened oversight and required the use of approved contractors for remediation projects funded by the Program.
Certified Petroleum Restoration Program laboratories
The Petroleum Restoration Program offers Florida site owners an opportunity to remedy dangerous property conditions that could otherwise subject them to legal and administrative liability. It is therefore important to comply with the Program's requirements, including using a certified environmental testing laboratory to determine any relevant environmental data.
According to Florida Administrative Code Subsection 62-160.300(1), except for certain exceptions, all laboratories submitting data to the DEP or for use in a DEP-regulated or DEP-sponsored activity must be certified by the Florida Department of Health. Section 381.00591 of the Florida Statutes authorizes the State of Florida Environmental Laboratory Certification Program (ELCP). Florida's lab certification is recognized by the National Laboratory Accreditation Conference (NELAC).
The DEP makes its ELCP database of certified laboratories available to the public at its website. Environmental consultants and any other individual responsible for hiring an environmental laboratory for participation in the Petroleum Restoration Program should visit the DEP website to verify that both the laboratories and any laboratories to which those labs may subcontract are certified by the ELCP.
Phoslab Environmental Services
For petroleum testing services in Central Florida, trust the skill and experience of Phoslab Environmental Services. Phoslab Environmental is certified by the Environmental Laboratory Certification Program and is a contracted independent testing lab for the Petroleum Restoration Program.
Phoslab Environmental relies on the most current and accurate technologies to ensure reliable results in our full-service environmental laboratory. Our staff of industry professionals includes biologists, chemists, and geologists who understand your testing needs.
Contact us today to learn more about how we can help you with your petroleum testing requirements.
Additional Petroleum Restoration Program Resources:
Florida Department of Environmental Protection, Petroleum Restoration Program, http://www.dep.state.fl.us/waste/categories/pcp/
Florida Department of Environmental Protection, Procedures & Guidance Documents – Petroleum Restoration Program, http://www.dep.state.fl.us/waste/categories/pcp/pages/pg_documents.htm
Florida Department of Environmental Protection, Memorandum Re: BPSS Enforcement of Laboratory NELAP Certification Requirements, http://www.dep.state.fl.us/waste/quick_topics/publications/pss/pcp/March12007Guidance/LabCertEnforceProcedure-021207.pdf